Noche De Salsa @ The Cantab Lounge
Wednesday, July 27, 2022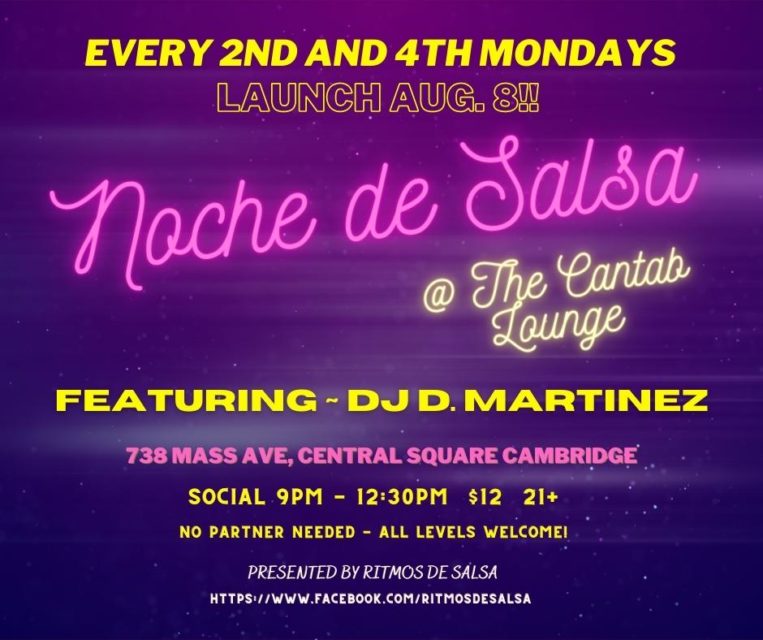 Join us for Cambridge's latest Salsa Social…
Noche de Salsa at The Cantab Lounge
Every 2nd & 4th Monday with our Grand Opening on August 8th!
All at the newly renovated Cantab Lounge in Central Square, Cambridge.
Featuring DJ D.Martinez playing Salsa & Bachata.
The Cantab features a new dance floor, lots of space, easy access to the T and plenty of parking in the back.
Kick off your week with a great dance party!
Social dancing from 9pm-12:30am | $12.00 Cover | 21+ Event